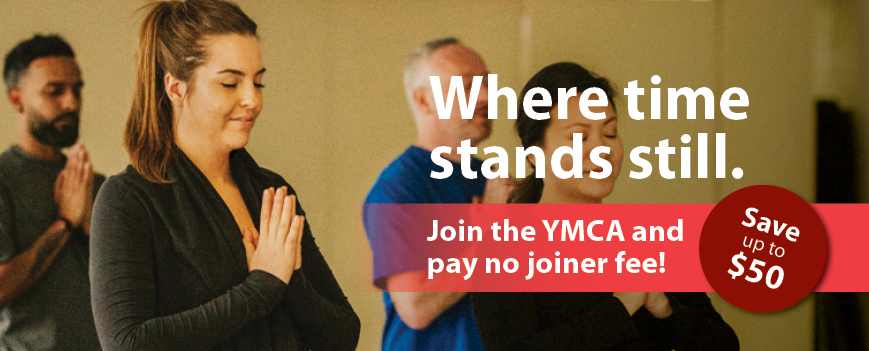 The healthy way to support your community – Join the YMCA in June and pay no Joiner Fee.
When you join the Y, you're not just saying yes to a top-notch Centre, great workout programs, family-friendly activities, and knowledgeable staff; you're showing your support for a charity that's been building a healthy Pictou County for more than 50 years.
As a member, you're part of a centre of community and a charitable organization with a shared commitment to build healthy communities.  You will also enjoy the following member benefits:
Visit the YMCA in person, take a tour and meet the team.

The YMCA is located inside the Pictou County Wellness Centre at 2756 Westville Rd. New Glasgow, B2H 5C6
YMCA Membership Pricing
Membership fees are invested right back into the organization to help the YMCA deliver community initiative programs, offer new programming, upgrade equipment and support operational excellence. Fees also help support our financial assistance program which allows everyone access to YMCA programs, services and facilities, the opportunity to maintain a healthy lifestyle and to belong to a positive Centre of community.
Membership Type
Age
Price
Youth
0-14
$30.33 per month (3 month commitment)
Student
15+
$39.14+ tax per month (3 month commitment)
Adult
18-59
$55.12+ tax per month + joiner fee (3 month commitment)
Adult Couple
18-59
$91.54+ tax per month + joiner fee (3 month commitment)
Senior
60+
$47.12+ tax per month + joiner fee (3 month commitment)
Senior Couple
60+
$76.33+ tax per month + joiner fee (3 month commitment)
Family
Two Adults and Dependents
$105.88+ tax per month + joiner fee (3 month commitment)

Joiner's Fee – $50.00 YMCA adult, adult couple, family, senior, and senior couple pay a once per membership package joining fee. This non-refundable fee supports operational excellence and ensures ongoing upgrades of equipment and facilities. Members who have left the YMCA of Pictou County for longer than one year will be considered new members and are subject to this fee.
Financial Assistance Program
The Y is for everyone. If you need financial support for YMCA membership, childcare, programs or day camp, we can help.
The YMCA is able to offer financial assistance due to generous donations from people who believe in the values of the YMCA. Each year our YMCA provides more than $250,000 in direct financial assistance to ensure that kids, youth, adults, seniors and families can access YMCA programming.
Steps for the Financial Assistance Program:
Call (902-752-0202) or stop by the YMCA to make an appointment.
Bring your Notice of Assessment to the appointment. 
Child Minding
It's not easy for families with young children to find the time to exercise. YMCA child minding programs make it possible for families to stay active together. We provide young children a safe, welcoming environment while adults work out. Child minding is included in a membership, adult day pass and punch pass.
Child Minding
Monday – Friday
8:30 a.m. – 1:15 p.m.
Monday – Thursday
4 p.m. – 8 p.m.
Saturday
8:30 a.m. – 12:30 p.m.
Not a YMCA Member? Try the Y with our convenient drop-in options
Daily drop-in and multi-visit cards are available. Drop-in users may access lockers rooms, childminding, fitness classes, Aquatic Centre and Fitness Centre.
| Drop-in Fees | Price |
| --- | --- |
| Under 18 Day Pass | $8.00 |
| 18+ Day Pass (Child minding is included) | $10.00 |
| 10 Punch Pass (Child minding is included) | $75.00 |