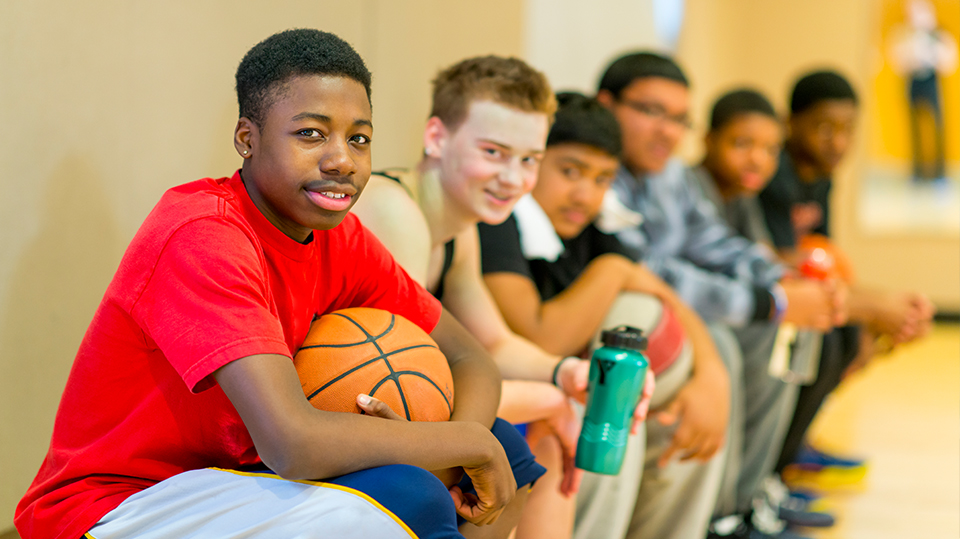 The real world version of social networking! Nothing has quite the impact on teens today than the relationships they have with their friends. Bring them down to one of our youth activities–they'll have a blast!
Please contact Emma Dwyer to learn more about upcoming Youth Activities; Emma Dwyer

Y Mind
The Y Mind program is an innovative, youth informed, early intervention program that helps teens and young adults manage stress and anxiety. Y Mind helps young people cope with anxiety and improve their sense of well-being by introducing them to evidence-based tools and connecting them with others.
Y Mind was first developed by the YMCA of Greater Vancouver and has been offered in British Columbia since 2018 thanks to funding provided by the Province of British Columbia. Y Mind has now expanded to 21 YMCAs across the country.
Please complete this form to attend one of our Y Mind Information and Intake sessions.
Member Programs or Drop-in Fee Options
Open Gymnasium & Youth Basketball Ages 13-18
Youth basketball is a scrimmage that promotes skill and competition. Youth will often be split up into older and younger groups for half-gym games. This is a supervised program.
To view the schedule and to book your spot;

download the My Y App today

.
Teen Night
Y Fridays Ages 13-18  
YMCA Teen Night provides an opportunity for youth aged 13–18 to participate in various activities at the Centre. Activities may include recreational sports, swimming, jam sessions, conditioning, fitness, and leadership activities. Appropriate workout attire and footwear required.  Free Member Program or a Drop-in Fee Option of $10.00 (tax  included).
Use the

My Y App

to view the schedule and book your spot.
Registered Programs with Additional Fees 
Register for these programs at the YMCA, over the phone (902-752-0202) or online 
Youth Tri Club Ages 12-16
Youth Tri Club will happen on Monday nights and each week will be either swim, bike, or run. This group will focus on the components of a triathlon but is also a great option for individuals looking to cross train for their respective sports. Youth Tri will meet in the youth room before moving to designated area for that week.
Offered in the Winter and Spring sessions.
Babysitting Course Ages 11-15
Following the Red Cross Babysitting Course.
Learn Babysitters First Aid, basic responsibilities of a babysitter, babysitters job safety and how to provide safe care for children.
Offered in the Fall, Spring and Summer sessions.
Aquatics Youth Leadership Programs Ages 13+
A variety of youth Leadership Certification programs are offered through the Aquatics department.
several of our Youth have become part time employees at the YMCA after completing their certifications.
Offered in the Fall, Winter, Spring and Summer sessions.
For more information, click here to visit Aquatic Certifications