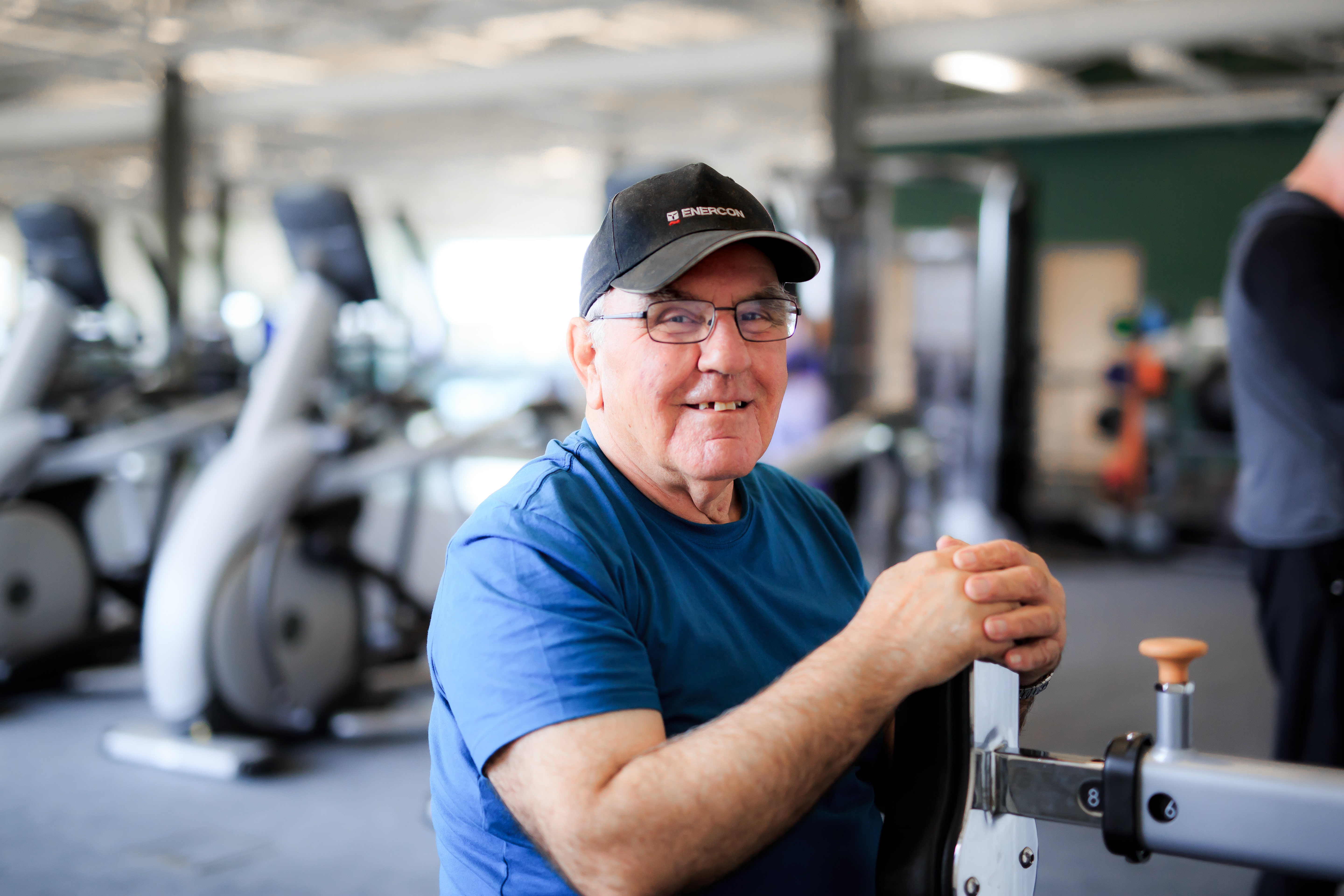 Wherever you are in your fitness journey, a YMCA personal trainer can help you reach your fitness goals faster, and have more fun along the way. Is your workout getting stale? Are you looking to get to the next level? Or do you just need some help getting started? A YMCA personal trainer will work with you to create a workout plan tailored to meet your needs, and then help guide you through it.
Personal Training
Small Group Personal Training (16+yrs)
Get a personalized workout program and train with a small group of people like you. You'll still enjoy close attention from an exercise expert and a plan, but you'll also get to spend quality time with your partner, gym buddy, or a whole group of friends.
Sign up as a group through Member Services.  A minimum of two weeks' notice is required to secure the required space and staff team.  Specific programs include customized sport-specific training, dry-land training, functional-fitness circuit, and customized boot camp. Three to eight participants are required for this program.
Fees  4 week sessions
YMCA Members/Staff and Volunteers $46 (tax included)
Independent Personal Training
The YMCA is committed to providing the fitness resources you need to realize your goals.  Personal trainers offer valuable services that help keep you on track with your fitness goals.
Here are the Top 5 reasons why YMCA members choose our personal training services:
Improve overall fitness
Reach or maintain a healthy weight
Motivation to stick to your fitness plan
Focus on your unique health concerns
Find the right way to work out for you
and your goals
Independent Personal Training Fees
YMCA Members/Staff and Volunteers (member only program)
1 session $62.49
5 sessions $249.95
10 sessions $437.14
20 sessions $812.35
(tax included)
Workshops
Learn to Lift: Breaking Down the Big Three *New Four Week Sessions
During the four week period we will break down the pillars of the three main strength movements for not only power lifting but also athletic performance. The movements covered are the squat, bench press and deadlift.  The instructor will also cover accessory movements that can help create and maintain muscle balance and proper mobility work to avoid injury.
Kettlebell Workshop *New
This 3-hour workshop will introduce participants to fundamental movements using the kettlebell. The instructor will break down the technique for the most popular kettlebell movements: the Kettlebell Swing, Racked Squat and Turkish Get Up. Members Only.
Self-Defense Workshop *New
This one hour workshop is a great way to learn the basics of self-protection in a welcoming and comfortable environment. Members and Non-Members.
Fees
YMCA Members/Staff and Volunteers; $10.00 (+ tax) and non-members $20 (+ tax)