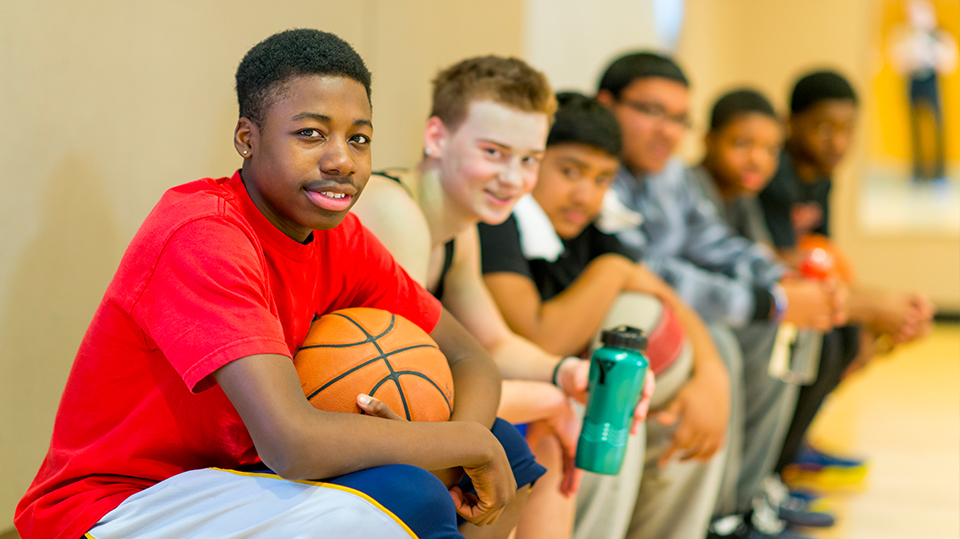 The real world version of social networking! Nothing has quite the impact on teens today than the relationships they have with their friends. Bring them down to one of our youth activities–they'll have a blast!
Please contact Heather Beaton to learn more about upcoming Youth Activities; heather.beaton@pcymca.ca
Member Programs or Drop-in Fee Options
Ball Multisport Ages 5-12
At Multisport, children have the opportunity to learn about and to try different sports that include balls. For example: baseball, soccer, and pickleball.
Floorball Ages 6-12
Floorball is a fast-paced and exciting type of indoor hockey played with specialized light-weight fiber glass or carbon fiber sticks and rules that promote safety and skill.
Youth Basketball Ages 13-18
Youth basketball is a scrimmage that promotes skill and competition. Youth will often be split up into older and younger groups for half-gym games. This is a supervised program.
Teen Night

Y Fridays Ages 13-18  
YMCA Teen Night provides an opportunity for youth aged 13–18 to participate in various activities at the Centre. Activities may include recreational sports, swimming, jam sessions, conditioning, fitness, and leadership activities. Appropriate workout attire and footwear required.  Member Program or a Drop-in Fee Option of $6.00
Registered Programs with Additional Fees
Youth Tri Ages 12-16
(New Program)
Youth Tri Club will happen on Monday nights and each week will be either swim, bike, or run. This group will focus on the components of a triathlon but is also a great option for individuals looking to cross train for their respective sports. Youth Tri will meet in the youth room before moving to designated area for that week.
Dates and Times
Monday nights
Starting February 3rd – June 15th  7 p.m. to 8 p.m.
Fees
YMCA Members/ Staff and Volunteers $60.00 (tax included)
Non-members $100.00 (tax included)
Member only program
YThrive – Grow Program
Youth 10+ have an opportunity to workout with a Coach in a group setting. Please see Centre schedule for days and times.