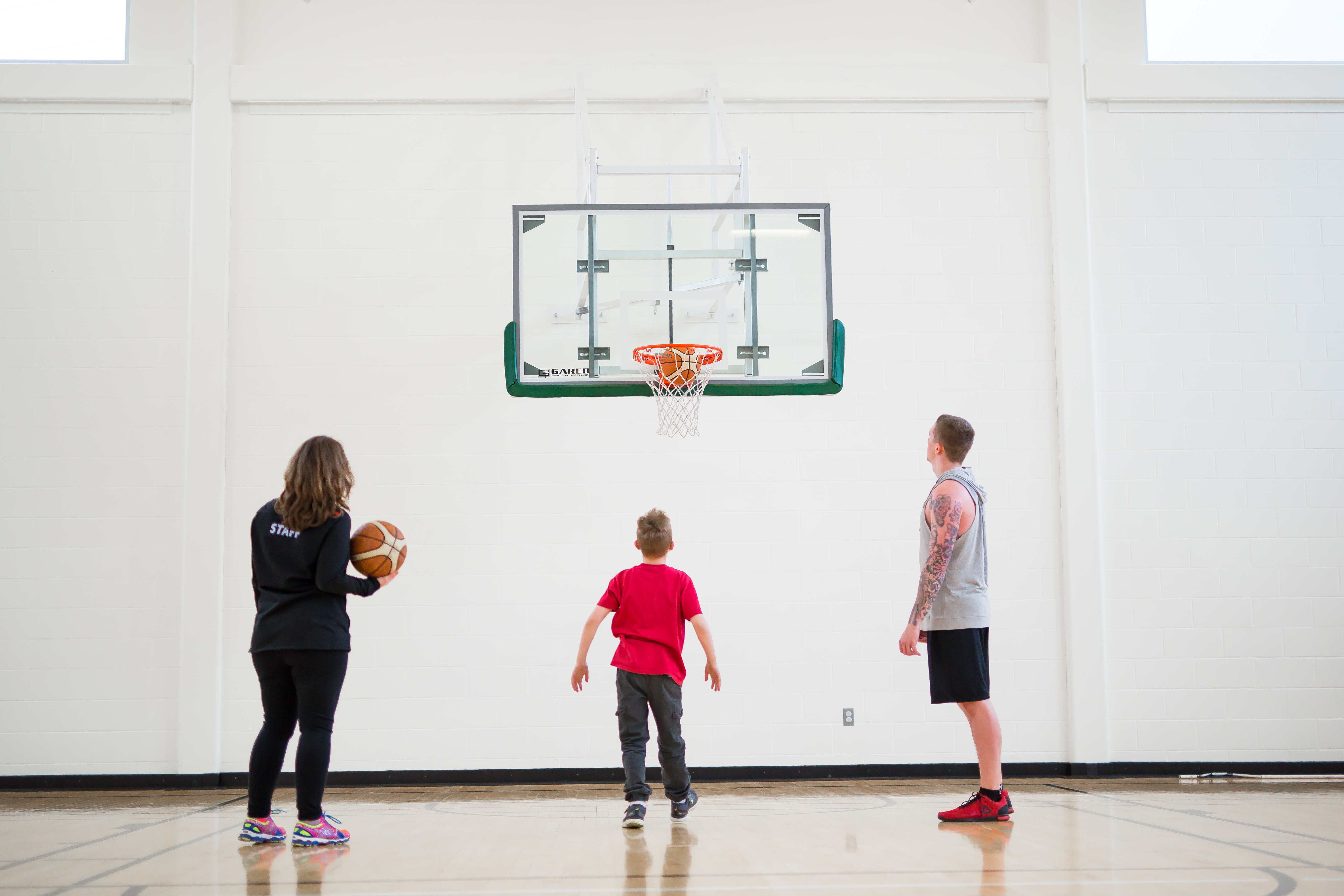 All participants and members need to pre-book their spot in Recreation Sports via the My Y App, On-line Scheduler or by phoning 902-752-0202.
Check the Daily Schedule or the My Y App to see when Recreation Sports are offered.
Game on! There are lots of ways to get moving at the Y. Play your favorite sports and games, or try something new. From kids to adults, we've got something for everyone. Grab some friends and come down to the YMCA for a pick-up game and some friendly competition.
Basketball
The YMCA offers a variety of open pickup basketball times.
Basketball (non-instructed)

Parent must be in the building if child is under the age of 12 years old.
Included in a membership.
Youth 16+ must sign in with a photo I.D.

Basketball (30+)

Everyone 16+ must sign in with a photo I.D. or membership card.
Pickleball
Pickleball is a fun racquet sport for players of all levels. Similar to badminton or tennis, players use solid square racquets to hit a perforated ball over a net. Invented in the 1960s, pickleball has exploded in popularity. Come join us to play one of North America's fastest growing sports!
Open Gym
During Open Gym time drop into the YMCA to use the various equipment.
Everyone 16+ must sign in with photo I.D. or a membership card.