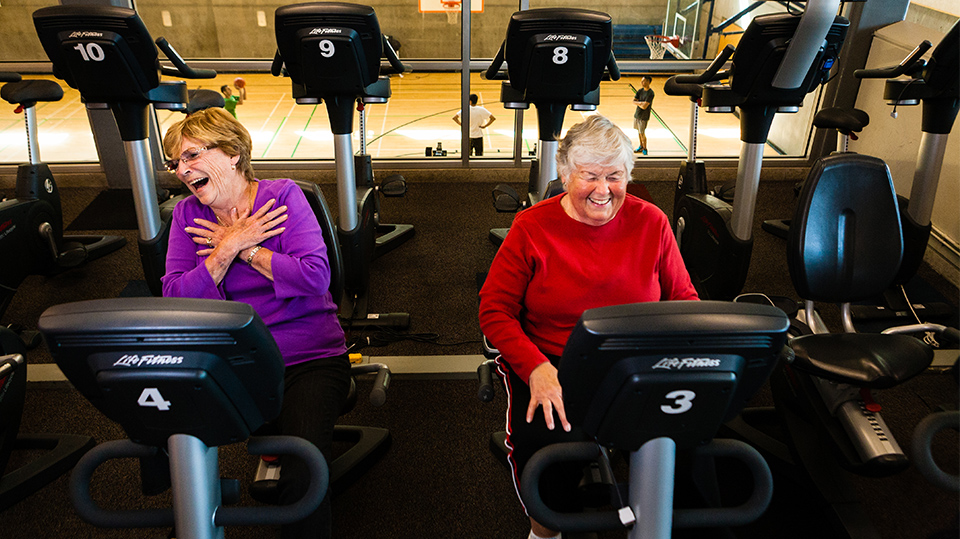 Our YMCA Fitness Centre offers many resources and supports to improve your overall health and fitness. Our friendly and approachable staff and volunteers are here to support you on your journey to better health.
The YMCA has a state-of-the art Fitness Centre. In a space surrounded with natural light enjoy cardio equipment, circuit equipment, plate loaded equipment and free weights. The Fitness Centre includes two studios – a studio that is used for classes and for individual workouts and stretching and a cycle fit studio.
Welcome Orientation
Are you a new health and fitness member? Our welcome orientation will help you get acquainted and comfortable with our facilities, programs, and equipment so you can start enjoying the benefits of your new YMCA membership right away.
Strength and Conditioning Orientation
Get the best start at the YMCA. Learn the proper way to use the equipment, meet the staff, and gain confidence on the fitness floor. If you are between the ages of 12 and 14 years old you must complete a Strength and Conditioning Orientation.